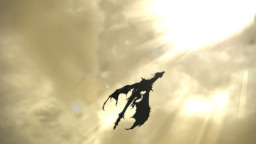 Source
Revakheyvkaal is one of the last of dragonkind. The Dovahkiin has been hunting dragons to near-extinction.
There was a Thu'um he was once taught, however; A shout that could tear through space and time itself, opening a portal to unknown, distant lands. He knew that the Dragonborn was hot on his trail, and as the dragon's numbers continued to drop, he knew that he had no choice if he wished to survive.
But, in his haste to leave, he fails to realize the true danger of travelling to someplace previously unknown...
---
A Skyrim/MLP crossover.
Disclaimer: Skyrim belongs to Bethesda studios and MLP:FiM belongs to Hasbro.
Chapters (1)