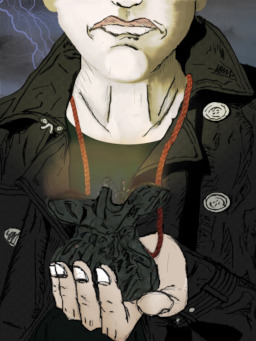 John Tracker is a vigilante who has reached the end of his rope and just wants it to end. Before he can do that though he has a few things he needs to take care of. However a demi-goddess he has the misfortune of knowing isn't going to just let him end it like that so she sends to where else but Equestria where he is told to make friends and find a reason to keep going. This is the story of his trials and tribulations during that time.
Special thanks to Hollyhock for editing, proofreading and the cover art!
The gore tag is there for the presence of blood in later chapters though not excessive amounts.
Chapters (17)