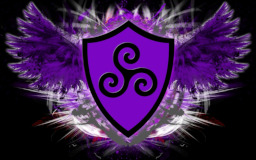 Orion wasn't always a pegasus... as a matter of fact, he wasn't even a pony. He was once a human, a Brony even. But one night while dreaming of life in Equestria, he accidentally makes a wish that Luna is all too happy to oblige. So what happens when you're lucky enough to be plucked from life on Earth to live as a pony in Equestria?
Well if you're Orion, you get mobbed by a party whirlwind named Pinkie, accidentally get genderswapped by a distracted friend, entertain a Goddess of the night at a sleepover, and get into situations with a certain red farmer that start rumors that you're both colt cuddlers...
and did we mention that that's just the first week?
Buckle in for a long ride, because the story doesn't end until things turn normal again, and as we all know, normal doesn't seem to exist in Ponyville.
contains feels, romance, adventure, comedy, and of course, a Human.... just don't tell Lyra...
EDIT- Story is on hiatus as of 12-23-2013 for editing and rewriting. So far, the expected date for the next update will be sometime in late January, early February.
Chapters (31)