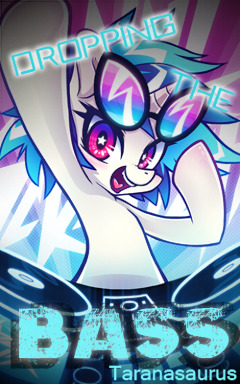 Vinyl Scatch was a successful pony. Sure, she didn't have mountains of cash or a penthouse apartment, but she lived comfortably. Besides who needs all that stuff when you've got the music?
Trixie, on the other hoof, had lived on the edge of poverty for most of her life, making little money and living in a cart. In a last ditch attempt to make something of herself, she turns to Manehatten, the city where dreams are made.
But neither could have predicted what would come of their unlikely partnership.
Follow Trixie and Vinyl on the uneven road to happiness, as they attempt to explore their unexpected friendship. But will something more emerge?
A Trixie x Vinyl Scratch story.
Chapters (12)