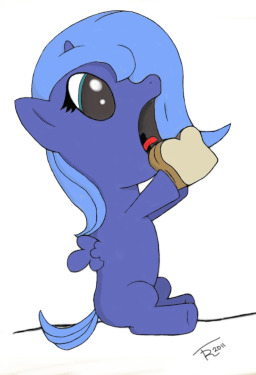 Source
Tia agrees to make her little sister Luna a peanut butter and jelly sandwich, but she makes Luna work for it. Does Luna have what it takes to get the sandwich she craves?
Then, 1000 years later, Celestia brings Luna another sandwich to help recreate the bond that was broken with Luna's transformation into Nightmare Moon.
Just a quick fic that I wrote in a couple of hours, based on an idea that I had while at work.
Cover Art belongs to TehResistance on deviantART
Chapters (2)