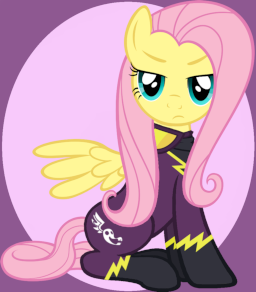 This story is a sequel to Random Elements
---
Pinkamena, Captain Fluttershy, Sparks, Rock, Applejack and the Awesome and Stupendous Rainbow Dash are back home again after their time in the other Equestria where the sun still shined.
Now all they've got to do is to use the Elements of Harmony on Nightmare Moon in Canterlot to end the eternal night.
With such a simple plan absolutely nothing could possibly go wrong.
~~~
Sequel to my first story Random Elements which you really should read first or none of this is going to make much sense.
Courtesy of another equally awesome brony Coincidences can Happen now shares the Random Elements tropes page.
(Cover art was made by me based off the Fluttershy vector used in the Bridlemaids poster)
Chapters (5)