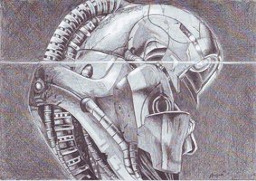 Source
When Legion uploaded the Reaper code to the rest of the Geth, where did his "soul" go? Geth never had an afterlife, but when Tali confirmed Legion indeed have a soul an unexpected turn of events leads to Legion's life. It must integrate twenty-second century science with the science of old human ages, while finding its true self once more.
Mass Effect belongs to Bioware and EA.
My Little Pony: Friendship is Magic, belongs to Hasbro and Lauren Faust.
Chapters (1)