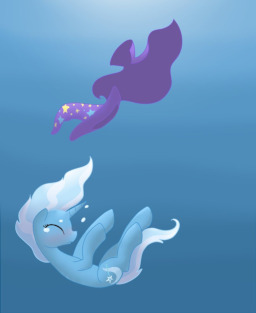 Source
After the once Great and Powerful showmare Trixie Lulamoon fails to take her own life, she falls into a comatose state, and shows no signs of waking up any time soon.
Twilight Sparkle vows not to leave Trixie's side until she wakes up. If she wakes up at all.
Warning: This is a sadfic. It does not have a happy ending. You have been warned.
Chapters (1)