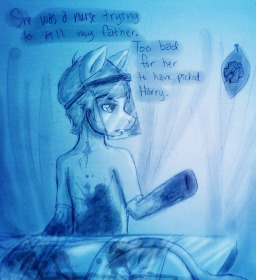 Thanks to CarmelSwirls for editing my story.Special thanks goes out to Shodscrool. Thanks for introducing me to the fandom man. Without you this story would have never been written.
Every one has read cupcakes right? if you haven't read it or go to YouTube and listen to mike the microphone read it's awesome.
Description time!!!
Those who kill the Innocent do not deserve to live in this world. That's where me and my dark passenger come in. My next target is a monster like I've never scene. She kills her friends and fellow ponies to put in her cupcake mix. How she was not prosecuted for her crime escapes me ,but in some ways i'm happy she's not locked. Now she will meet her end on my table. Your days are numbered Pinkie Pie.
Oh yeah the characters are not mine the belong to mlp and the show Dexter. Anyone watching the new season its not a good a the other ones. Dexter not, mlp that's doing fine
Anyone who has seen the show should get the pic, again not mine.
Chapters (6)