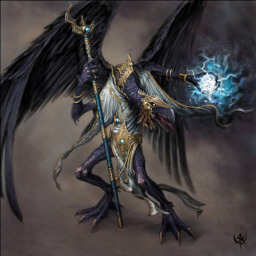 Twilight Sparkle has read about about what she believes may be an ancient library deep within the Everfree Forest called Ravenspire and, friends in tow, she heads out to find it. However what she finds inside this place is a creature, ancient beyond reckoning, desperately clinging to memories of a time long past when the kingdoms of Chaos ruled and all paid homage to the Ruinous Powers.
Added the human tag for way later. Like around the end, for like a thousand words.
Down voted by Commander Ponysun, so you know it's good!
Now with 100% more Rorschach!
Chapters (8)