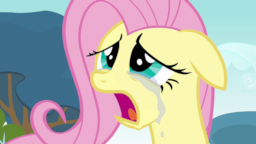 Source
Fluttershy has found an ephemeral, a creature that will die if she stops looking at it. Determined to keep the creature alive, she begins to understand that she will need help to succeed.
But as Twilight says, it's impossible to succeed, as the ephemeral is meant to cease to exist. It is how things are meant to be.
A very complex idea in a short story that tries to deal with it in a very simple manner.
Chapters (1)