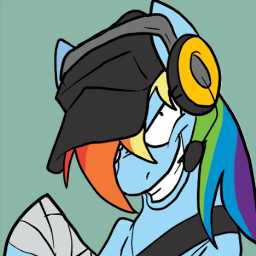 A TF2 crossover? Seriously, how many of these have shown up? Oh well, time for my effort.
<><><><><><><><><><><><><><><><><><><><><><><><><><><><><><><><><><><><>
Equestria and Aquileon, the griffon's realm, have a long-standing agreement: Every five years, teams from each country will face each other in a competition to garner fame and glory for their home and for themselves. This year, the griffons have chosen war games, confident that they can steamroll the peace-loving Equestrians.
Princess Luna, determined to stop this from happening, pulls nine great warriors from their world to help Equestria and to train their representatives. But was this a good idea?
This is kinda... experimental. If this garners enough interest, then I shall continue it. Otherwise, I shall let it die quietly.
Also, if somepony can give me the source of the picture I'm using, I'd appreciate that immensely.
Chapters (9)