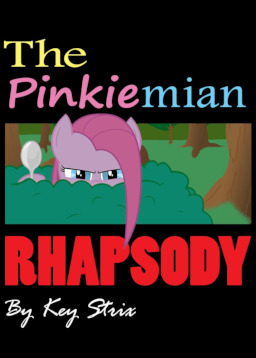 Dear Princess Celestia,

Last night, a strange stallion named Thornstar showed up in Ponyville. He has been very nice and helpful, and everypony has been taking a great liking to him. But, I think I just might... hate him. I just know that this new pony is up to no good, but I haven't been able to prove it. Because of that, my friends now think I'm crazy and will no longer listen to me. If I don't get any support soon, I fear I just might lose them for good! Please, I need help and you're the last pony I can to turn to.

Your unhappy subject, Pinkie Pie.
~Cover image created by me. Comments might contain spoilers. Criticism is welcome.~
Chapters (8)