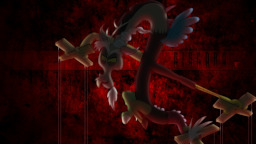 Source
Discord has done it. In all of the eons he has existed, he is the only one of his kind to complete the task. Are you asking that there are more draconneqqui? Well, yes and no. Even so, he has finally completed his greatest game ever, and he's not just going to unleash it on Equestria, no, that would be too simple, and as we all know, Discord just loves disorder.
Finn, Jake, and their friends and enemies are going to be in for a REAL surprise...
My first fic, and MAY GET DARK in later chapters. This has NOTHING TO DO with 'Adventure Time in Equestria!' by ImJustAnotherBrony. There may be a chance of non-canon shipping, but if I put it in there, it won't be too big. Takes place after the season 3 premier. The first part is just a little test of my abilities to write philosophically and also allows you to get ready for the fic itself. Rated teen for slight adulterated content. -BV.
Chapters (2)