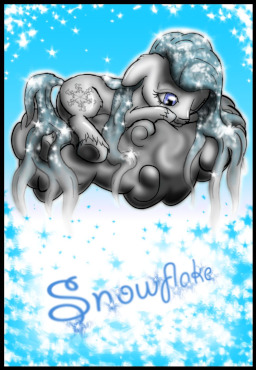 Source
IMPORTANT: This story is undergoing various and extensive revisions of the previous chapters. Until they are complete and reviewed, all chapters will be unpublished. Estimated time until completion is no later than the end of August 2014.
The southern United States doesn't usually get what I would consider snow, my current residence of Arkansas included. Normally, the most the South ever gets are only dustings, small flurries that are so light you can't even have a good ol' fashioned snowball fight. So imagine my excitement when a blizzard strikes the state on Christmas day and absolutely buries the area in layers of heavy, wet snow, ideal for winter fun. It's the perfect Christmas gift!
Time to grab my friends, throw some snowballs, and build a snowman! Who knows? I may even decided to build myself a snowpony while I'm at it. Why waste a Christmas miracle....
NOTE: I started this story in late December shortly after the events that inspired it, but due to various delays, its publishing was postponed until recently. So if you're asking, "Why did you write this in the summer?" you now have your answer. Additionally, pictures of the actual Snowflake can be found HERE on my deviantART, and a special thanks to my friend Colton (AKA Dragmod) for the cover art commission.
Chapters (3)