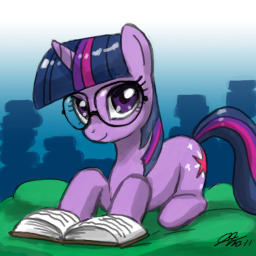 Source
Set just before the events of chapter ten of Friendship is Optimal. One of the last living humans survives and scrapes by in the ruins of Eugene Oregon. He is approached by a simulacra of Twilight Sparkle, who promptly attempts to convince him to upload himself to Equestria. He balks at first, so Twilight plays to her strengths: studying.
Part of the Optimalverse.
WARNING: RATED TEEN FOR IDEOLOGY. This story attempts to take a realistic and balanced view of why an intelligent and religious person might not upload. It does not attempt to convince the reader to believe any of the viewpoints discussed. However, it is written in as unbiased a way as possible, therefore, both theists and atheists will probably find portions of it offensive.
Chapters (2)