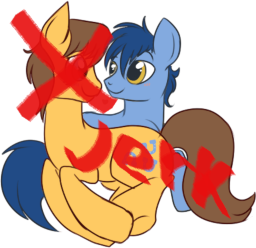 Source
Last Hearth's Warming, I gave you my heart
The very next day, you gave it away.
This year,
To save me from tears,
I'll give it to someone special...
It's been almost a year since Blues broke up with his coltfriend, yet everywhere he goes he can't stop seeing him - not even in the new stallion Blues has been asked to train...
Chapters (1)