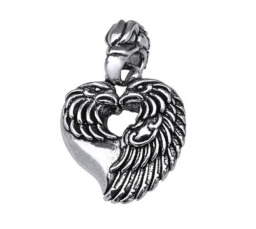 Source
When Equestria accidentally opened a portal to another world, they discovered a new species: humans. Their arrival changed the world. For the Equestrian Ponies, it heralded a great cultural and technological jump needed from their stagnating way of life. For the Gryphons, however, they represented something baser: an opportunity to increase food stock and finally have a 'friendlier' predator species to ally themselves with.
For Gilda, one of the the humans was Ancestor-sent, a soul she would protect for bringing much joy to her life. And when a chain of events force her to accompany her human to Equestria, she recalls the circumstances of their meeting, the trials they pass through, the friendship forged through fire, and love born out of understanding under the harsh skies of the Kingdom.
This is her story.
"You are mine!"
~ Grizelda Behertz
---
Story set in The Gentlemanverse.
The Equestrian Critics Society gave this story the initial score of 8.5/10. (Full Review)
A one-shot story of the history of the Gryphon Kingdom can be found here.
OtterMatt's WRITE Review. Score:





Added to Canterlot's Finest
Chapters (21)