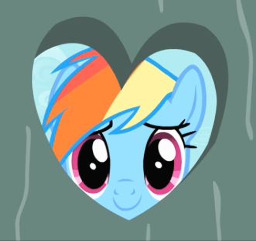 Source
Rainbow Dash hasn't hung out with Pinkie Pie for days and the pink pony is getting worried, not to mention desperate. When she hears that the Cutie Mark Crusaders used a potion to get Big Mac and Cheerilee closer together, she decides to use it on Rainbow Dash.
Nothing can go wrong… right? 
My first finished story.
Thanks to LastBrunnenG, GeodesicDragon , and Chengar Qordath for proof reading and editing!
Chapters (1)