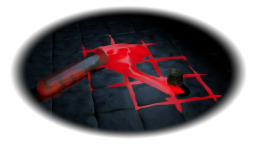 Source
A pony calling himself Stein approaches Twilight about her research into her friends ability called 'Pinkie Sense', stating that it might be the key to his research. After observing Stein's odd behavior, and his penchant for avoiding answers, Twilight enlists the help of her mentor and her friends to help her decide whether or not she should help him.
---
The founding Fic of the Observations Universe!
---
Continued in Observations and Motivations!
Chapters (6)