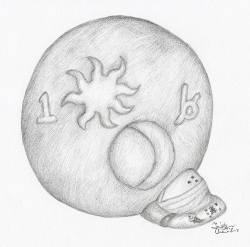 Source
With a research paper due date on the horizon, Twilight Sparkle recruits Rainbow Dash to help her unlock the secrets of the princesses' Everfree castle. The further they go, the more it seems like they've stumbled into a Daring Do novel. They must escape before they drive each other crazy. Or fall victim to the traps.
(A revision of one of the Hearth's Warming Care Package stories for Kiki.)
(EDIT: R.I.P. Kiki.)
Beta Reader Special Thanks
Sessalisk
Clever Pun
Meta Four
Japanese Teeth
Fox_E
Gawain Victor Royale
Curious Black Cat
Invidlord
Kegisak
Kayeka
Sereg
The Librarian/Quarter Note
Without their help, this story wouldn't be nearly as refined as it is.
Also note that the old version is still up as a courtesy to my older readers.
EDIT: Change of plans. I have been informed of a way to archive the old version, but still keep it on FIMFic. So if you're looking for the old version, it can now be found here.
Chapters (1)