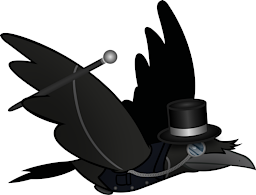 Source
Ravens. The most intelligent creature to take to the air. Creatures that strike fear and give rise to superstition in the hearts of the weary and weak.
One of these creatures, Lord Noble Eyes, is a bird in need. To accomplish his mission, and to save his murder, he must come into contact with six mares.
But how does communication work, when both sides are so different?
Everything is a matter of perception.
Chapters (1)