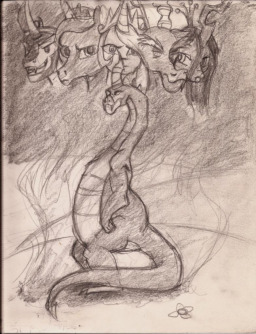 Source
"You either die a hero, or you live long enough to see yourself become the villain."
Betrayed by one of his oldest friends, now Spike seeks vengeance by destroying what she helped build, and liberating the world from the greatest evil it has ever faced. An evil none would have ever expected. An evil he has named, "The Illuminati", but first he must build an army of his own before he can challenge any member of this evil. Even if it means breaching the borders of life and death itself to do so.
As with my other fic, the rating and tag is not permanent, it may change as the story goes on.
Cover change coming soon, I need to do artwork that matches the story first.
Chapters (7)