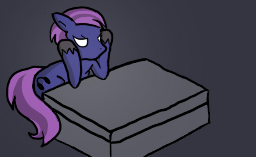 Manehattan is a sad place, far away from any magic and where happiness is not a given. Follow the life, and perhaps death of a yet unnamed pony, whose cheerfulness is made impossible by other ponies constantly complaining to him.
Will be updated as fast as possible, and will eventually be finished.
Will contain rather mature themes and language but nothing too explicit.
Chapters (3)