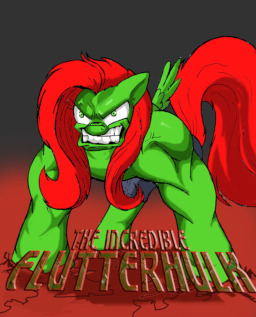 Source
A monster. A freak.
A weapon. A failure.
Fluttershy is all of these and none of these. She simply wants to be left alone. But turning into a giant green monster more often then not prevents that.
This is her story.
In the same universe as Iron Mare and Soar, but you don't have to have read those to read this...
Rated Teen for Action Violence and dark themes (such as depression/mental illness and such)
Proofread by Dave Man 1000, Spideremblembrony and CluelessBrony.
Chapters (20)