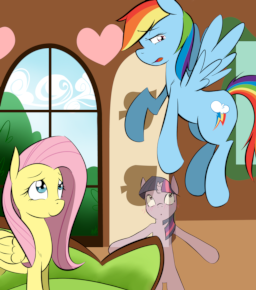 Source
When Twilight discovers an invisibility spell, she decides to use it for pranking her friends. However, she soon finds out some interesting news that one of her good friends, Rainbow Dash, might be interested in her as more than friends. But can Twilight accept this news, or will she rebuke the rainbow maned mare? What chain of events will this set off?
Edited by The Abyss
My amazing cover art was drawn by Graphic~Lee!
An extensive re-edit will be happening soon. Expect a re-working of the ending, if it stays the same.
Chapters (18)