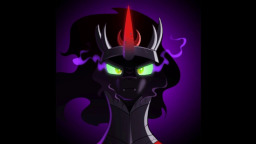 King Sombra was not always a dark tyrant. Once he was a mortal pony. Once he was good and kind and noble.
He had reasons for all he did, and they seemed like valid ones to him. Perhaps he was wrong. Perhaps his fate was justified.
He only wanted to protect his people.
This is his story.
Chapters (1)