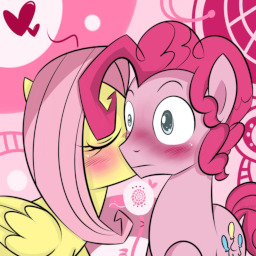 Source
It's a normal day in Ponyville. Elusive, Rainbow Blitz, and Bubble Berry are all hanging out and having a good time until Blitz offends Elusive's honor as a stallion. Now the three have a bet, the objective: Get a date with one of their close friends, Applejack Twilight Sparkle, and Fluttershy.
This story contains R63 on three of the mane six and a few other characters. This idea was spawned by the picture.
Warning may contain massive Dwaa's and a few clichés.
Chapters (11)