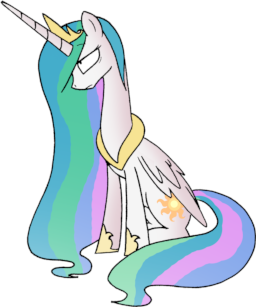 Source
Celestia has problems with her mane. Big, sticky problems.
This was written because (a) I was bored, and (b) someone requested a follow-up fic to my last story. I'm still new to this whole fanfic writing thingy, so please point out where I need to improve.
This was supposed to be a second chapter of this story, except it ended up being twice the size of the original. All you need to know for this story is that Spike sent a pair of marshmallows to Celestia by accident. The first is a plain marshmallow. The second had been microwaved for three minutes, resulting in flaming marshmallow gunk.
Chapters (1)