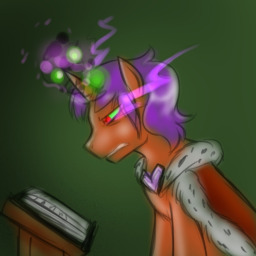 This is the journal of the mad Lord Sombra, in his final weeks of plotting against the Crystal Empire's ruling family. He details his plot in this shadow-bound tome, from the study of forbidden magic to the new era of the Empire. Read it if you dare.
This is a one-shot fanfiction.
The cover is by Jitterbugjive on Tumblr. You can find him here.
Chapters (1)