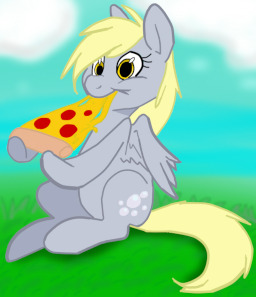 Source
Like all college freshmares, Derpy is enjoying the free life. In her case, sitting around and playing games all day. But she is still a pony, so she has to eat sometimes...
Based on a short story I wrote for a friend, edited to have Derpy Hooves as the protagonist. The original can be found here http://fav.me/d5m4pp2
Cover image by Bishuyoshi on Deviantart.
Chapters (1)