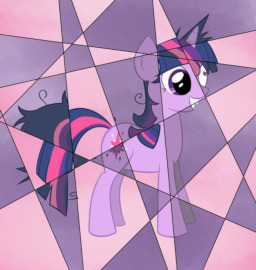 I'm not sure how, but I just woke up, and I'm Twilight Sparkle. How did this happen? Really.
To be honest, I can't even use magic. I don't know how, but I'm a unicorn who lacks magical ability. Heck, I'm probably the most powerful unicorn ever, and I'm unable to do so much as open my bedroom door with magic.
((This is set in the PonyEathverse. Cover is used with permission from the artist. Go give Hip-Indeed the love they deserve.
Jumped rating to teen due to language.))
Chapters (20)