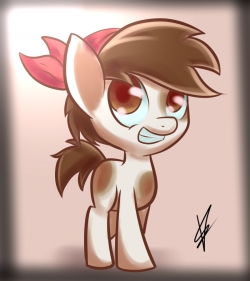 A year after Pipsqueak loses his brother in an accident, he is now living in Ponyville and approached by the CMC to join their Camping Crusade for cutie marks. Despite his apprehensions, he joins them, while the memories he and his brother shared plague him. Can Pipsqueak get over the pain and have fun with his new friends? And when danger approaches, will he have the strength to get himself and the CMC to safety?
Recorded reading by Aramande here! (http://www.youtube.com/watch?v=sIF0cVOvS_o&feature=youtu.be)
A/N: The huge inspiration for me writing a Pipsqueak story came from reading Pipsqueak the Valiant (http://www.fimfiction.net/story/4532/Pipsqueak-the-Valiant). If you did enjoy this story, jump on over to the link and give it a read. A must read for all Pip fans!
Last note: I understand that in DawnFade's story 'Eternity,' there is a character named Patch. As much as I enjoyed that story, the Patch in this fic is not a direct reference to his story. I actually had this story up before his, but due to my extensive editing, it shows that this story came after his. Also, his Patch is not a reference to my Patch, this was just a case of freaky coincidence. Do read his story too, (www.fimfiction.net/story/6295/Eternity) it's another great Pip story that you are sure to love!
Chapters (5)