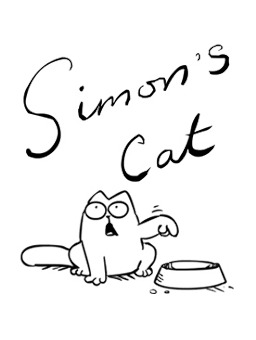 Source
Simon's cat has recently moved to a new town called Ponyville. It's very rustic, quiet, and full on ponies. He could see why his owner would want to live here. As he shakes his tail in anticipation for new adventures, he takes his first leap into the tow- OH A BUTTERFLY!
Author's Notes:
~ I DO NOT OWN Simon's Cat! simonscat on Youtube does! And before you ask 'WHY DIDN'T YOU ASK FOR PERMISSION?!' Let me just tell you that asking a famous youtuber is like asking Valve is I could use Ellis for a humanXApplejack shipping story. Or maybe asking Roosterteeth if I could create a RedvsBlue crossover fic. Or PewdiePie if I wanna put a pony OC of him in Equestria.
Highly recommended that you check out his channel and watch his videos, before reading the story.
~ Randomness ensues.
~ Birth Date of this Story: October 30, 2012
~ It has a cat in it. Meow.
~ It has other Mane Six's pets featured in it as well. Bark! Meow! Blink. Who? Wheeze (or whatever other sounds tortoises make).
~ It has Ponies. "My name is Twilight Sparkle!"
~ New chapters will be updated when I reach writer's block on my other stories or when I'm bored.
Chapters (2)