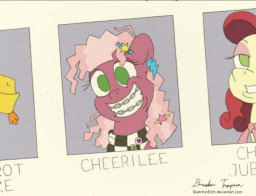 Source
Miss Cheerilee is a well-respected teacher in Ponyville for her kind, loving care for her students and cheerfulness in troublesome times.
But how did she become a teacher? How did she grow into the mare she is today? Follow eight scholars in the exciting world of college.
Cover image belongs to the very talented SketchinEtch on DeviantArt.
Chapters (3)