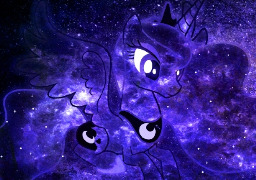 Twilight, ashamed of her inability to understand theoretical physics, enlists Luna is her teacher. Together, they follow an intellectual journey into the nature of space, time, and causality. This is a crossover between Friendship is Magic and the strange world of theoretical physics. There IS a story here, so if you're not interested in the physics part, you might enjoy reading just the start and end of every chapter. If you want to get some idea of the amazing places this is going, try looking over chapter 5.
Please send me a message if you find an error or something that needs clarification.
Thanks to Tzolkine for the cover image!
Chapters (5)