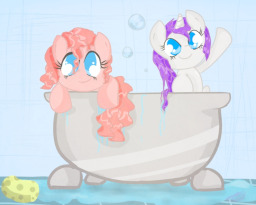 It's bathtime for some of the young characters, and who else but you gets to wash them? Each filly and colt has a different personality, though, and some of them REALLY hate baths!
Cover by ~strabArybrick on deviantart
Because of the CT limit, I used the "other" tag. But keep in mind that there will be many ponies here.
Chapters (23)