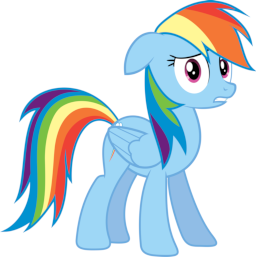 WARNING: Sequel to 'Then Tomorrow Came'. Spoilers ahead.
Through great hardships and heartbreaks, Twilight Sparkle has finally "won" the heart of her beloved Rainbow Dash. But will she have the chance to finally enjoy the peace and happiness of her hard won victory? Will the consequences of her extreme actions catch up with her? And what will happen if Rainbow Dash ever begins to suspect the truth?
Rated T for language, implicit sexual content, and morally confusing arguments regarding neuroethics. Again, this is a sequel to Then Tomorrow Came. If you haven't read that, this isn't going to make much sense.
Chapters (25)