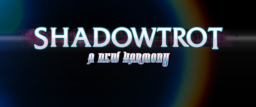 In future Equestria, technology has advanced. No longer the occasional apparatus here or there, computers and cybernetics are commonplace. Industrialization has taken hold and mega corporations like Phoenix Ware has sprung up, and dominate the Equestrian commerce.
It's in this Equestria we find Ruby, a unicorn mare living in Seaddle. Leading a pleasant (though somehwat dull) life.
One day at work, a chain of events is set off, pushing her to uncover truths about the past and present.
Chapters (3)