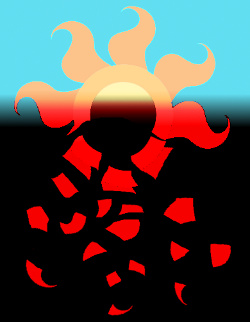 A colossal mass of alien matter ends up on the surface of Equestria as a result of a cosmic disaster, and it is poisoning all it touches. Twilight Sparkle and her friends are caught up in the events as Equestria becomes increasingly hostile to ponies, and the ponies become increasingly hostile to each other. But is it the fault of the alien matter, or is something more going wrong?
It is up to Twilight to find the answer and a solution, preferrably one that also preserves the very fragile life of what may be the last representant of an entire species.
NOTES: Formerly known as 'The Creature'. HiE tag is mandatory for all stories with human characters. Note that there is only a human as a side character in this story.
Thanks to Matdat for grammar and spelling check!
Chapters (38)