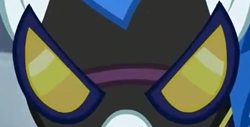 Source
Twilight's working on a new spell to get back at Rainbow Dash for her yearly Nightmare Night pranks. But things start to go wrong, and Twilight begins to wonder if this last spell is more than she bargained for.
Thanks to PiquoPie for being a great editor.
Cover image from My Little Pony: Friendship is Magic Season 1 Episode 2.
Live reading by The Living Library Player Society on November 9, 2012: http://www.youtube.com/watch?feature=player_embedded&v=1LfrgKKVpKM
Chapters (1)