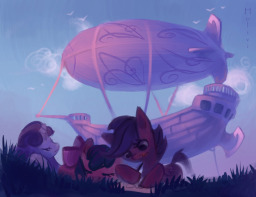 Source
THIS WILL RESUME AROUND SUMMER, SORRY!
NEVER MIND, THIS WILL RESUME AROUND WHENEVER
The dawn of the steampunk era has arisen.
A ragtag team of creatures from all across the world have taken the skies of Equestria for their own. Flyers and non, the ponies, griffons, dragons, changelings and diamond dogs have committed to a life of sky pirates.
Living without consequence the team sail the skies till the end of time.
Chapters (5)