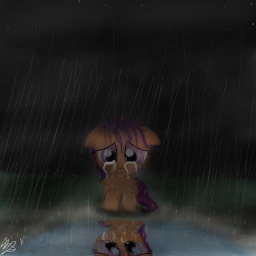 Source
ON HIATUS UNTIL FURTHER NOTICE.
When Scootaloo ditches her friends for something unknown they think nothing of it. She must just have something important to do, right? But when they see her wandering into the Everfree forest they become curious and follow her.
They find her stood in a clearing crying but Rainbow Dash turns up and seam's to know what's going on and tells them to leave.
What could be so important to Scootaloo that she could end up crying about it?
ON HIATUS UNTIL FURTHER NOTICE.
Chapters (2)