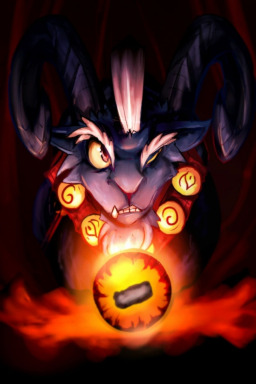 Don't treat this seriously. I wrote this while in an intense fevered state, most of this is just the blabbles of a delirious dude.
==================***==================
Grogar is a special individual. His power is feral and raw, yet his skill and knowledge are equally as great. He is evil and monstrous, yet a good ruler.
Grogar is a mystery, but at the end of the day, no matter which side you view Grogar from, one fact remains clear.
He's scary.
Chapters (1)