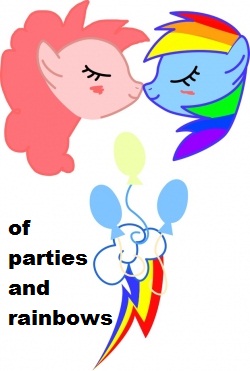 A series of mini stories exploring the relationship between Rainbow Dash and Pinkie Pie. Most will be romantic in nature.
Current ficlet: "The Homecoming"
Synopsis: They say you can never go home again ... but what do they know?
Cover image is courtesy of my infinitely more talented Beloved Spouse.
Chapters (18)