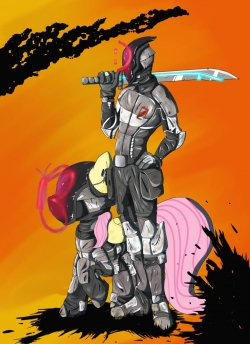 A cold, calculating assassin is teleported to the magical land of Equestria due to the unstable powers of the siren, Lilith. Will our awkward, haiku-obsessed hero be able to adapt to the Magic of Friendship, or will he simply end up murdering everything in sight like he's used to? Let's hope its the former.
Only one thing is truly known, this was a challenge he was NOT prepared for!
Borderlands/MLP crossover. Challenge Accepted.
Cover art by steptrool on DeviantArt
Chapters (16)