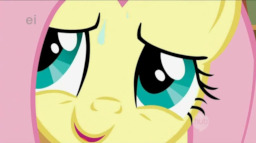 Source
Because people seem to enjoy ponies with food so much, I decided to take a shot at it.
Title is pretty self-explanatory.
Twilight, Fluttershy and Rainbow Dash go to one of the local fast-food places to order some lunch, but when it's Fluttershy's turn to order, she panics.
Slightly based on something I did when ordering Asian food at the mall. Yes, socializing isn't the easiest thing for me.
Idea Inspired By: Art Inspired and his story Fluttershy Discovers Animal Crackers
Chapters (1)