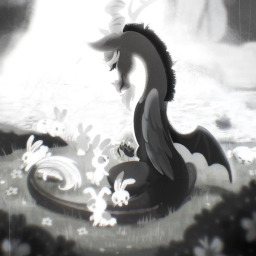 To my dear friend, Spike
I know it has been a while, but I have something I need your help with.
I'll be at the cottage, as always, so please drop by whenever you have the time to help.
I'll be waiting patiently for your arrival.
Your old friend, Discord.
---
A Drama submission for the A Thousand Words Contest.
Edit: Featured on June 4th and 5th. Thank you all for reading.
Chapters (1)