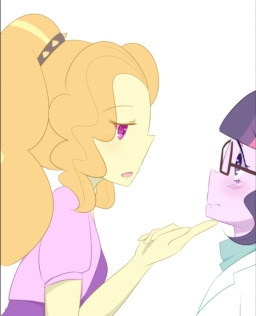 Twilight falls head over heels for a sandwich artist.
It's just unfortunate that the object of her affection seems to hate her for some reason.
Sex tag for saucy situations and innuendo.
Profanity tag for a healthy helping of swearing.
Romance tag for a love as empty as the calories at Subway.
Comedy tag for the joke that is my taste in music.
Art by yuck-banner.tumblr(dot)com (nsfw warning)
Under new management! Originally published while in exile on Feb 15th, 2020 on a defunct alt named Hoagie.
Chapters (4)