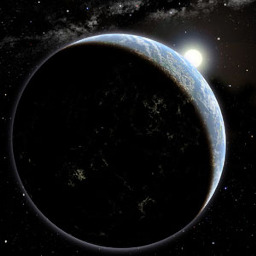 Humanity has grown to control most of the Sol system, and looks to distant stars for further expansion options. When probes discover an uncannily-earthlike planet at a vast distance, the Solar Government takes on a project larger than any before it.
A colony ship, carrying over seven thousand people, the Eclipse is constructed. Thanks to its translight engine, it is capable of making the journey within two decades. The expedition is launched with high hopes, its crew made up of the best and brightest, setting out to prove that the vastness of space was no longer an insurmountable obstacle, that landing on distant worlds full of life was no longer just a pipe dream.
What happens when this colony ship's crew arrives at their destination would forever change humanity's outlook on the rest of the universe, as well as what could be deemed possible. Supernatural beings, energies unexplainable, and most importantly, sapient organisms all populate this mysterious, fertile world. In all of its extensive preparations, is the Eclipse versatile enough to tackle the task assigned to it? Or, more importantly, is its crew?
Featured on Equestria Daily 1/1/2013.
Pre-read by Stringtheory and Milo. Proofread by Erumpet and Demetrius. Thanks! Contains some hard and some soft sci-fi elements.
Chapters (6)